So, you've decided to hire a home caregiving service to help you survive the demands of being a family caregiver. You have admitted you cannot or absolutely shouldn't try to handle everything yourself, and convinced your loved one to accept a professional in-home caregiver into the mix.
You're going to use that time to go to work if you have a job, or be available to your spouse or children, and to unwind … let go of some stress.  As a family caregiver, every minute of your day entails juggling multiple tasks and conflicting emotions.  What do you need that precious "time off" for, most of all?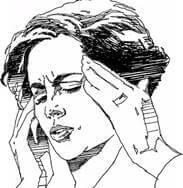 A Caregiving Service Can Save You Time
Let's face it, it takes a lot longer to grocery shop when the person with you has reduced mobility or has moderate dementia. One option is to shop while you're on your own. Or is that something your home helper and loved one can do while you're at work or at the gym?
What about bathing assistance, or washing soiled bed sheets? Your home helper can save you time by handling these tasks. Often your aging parents may feel squeamish about having their adult children bathe them, and prefer to let a professional caregiver help them instead.
A Caregiving Service Can Help You De-Stress
As a family caregiver, Lilly found it helpful to have the home helper arrive an extra half hour before she had to leave for work or appointments. While it meant paying for another half-hour of care, it lowered her stress level immensely. Social workers call that "Caring for the Caregiver" and it's vital to the caregiver  and care-receiver relationship. A stressed out family caregiver risks a lowered immune system, impatience and short tempered outbursts… even inability to continue in their role.
Have you identified times of day or care-giving tasks that you struggle to endure? Are there certain months when your job, personal goals, or children demand extra time and energy? A flexible care-giving service should willingly accommodate changes in scheduling.
Does the Agency Follow Up with You
Finally, does the care-giving service you chose follow up to make sure they provided the best caregiver match for your needs?  The last thing you need is for your in-home care service to add more stress to your life.  Remember, you hire a private caregiving agency for yourself as well as the person who needs assistance, so use it to save time and relieve some of the pressure.