Caring For An Older Person Who Has Diabetes
In the USA, close to 11 million adults over age 65 are diabetic.
According to American Diabetes Association, about one in five seniors has Type 2 diabetes. To the family caregiver, their parent's condition may be scary, and the thought of learning how to manage their care, intimidating. Dr. Medha Munshi, who runs the Geriatric Diabetes Program at the Joslin Diabetes Center in Boston, Massachusetts, knows that diabetes and senior care presents unique health care issues.
" [A diabetic senior] who is really doing well today may have a decline in their health for other reasons, which will impact their ability to take care of their diabetes very quickly. Some of these patients have caregivers and others don't and that makes a big difference."  2
The Canadian Diabetes Association has some great suggestions on how caregivers and the parents they care for can adjust to life with diabetes.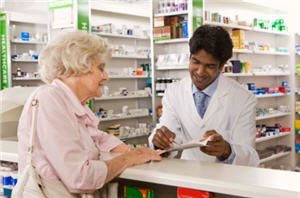 Diabetes and Senior Care, Tips for the Family Caregiver
Recognize the signs of low blood glucose and what to do about it.

Review their condition and medications with the physician. It's extremely important that the family caregiver or care manager understands their diabetic parent's condition and knows which medications and doses are prescribed.

Make certain your parent is eating nutritious meals. They may need help with meal planning, identifying and throwing out junk food. They made need a caregiver to prepare simple, healthy meals or accompany them to encourage nutritious choices.

Promote regular physical activity. The body's insulin use is better if your diabetic parent keeps fit.  The John Hopkins hospital has a Diabetes and senior care Physical Activity worksheet 1 to monitor active time and glucose.

Hire a professional in-home caregiver. While retired neighbors or caregivers posting signs may offer themselves for hire, your caregiver should be experienced enough to recognize diabetic symptoms and know what to do about them. Hire an experienced non-medical home care service that can provide consistent coverage and handle unanticipated needs.

Decide if your parent can follow the medical regimen or if it's too complicated. Have the person in your care describe their medical regimen to you, and identify each medication.

Offer to inspect your diabetic parent's feet often for numbness, fungal infections, or swelling of ankles or feet.
Diabetes and Senior Care Home Health Solutions
Since treatments vary and diabetes varies in severity, the caregiver and their parent should take a little time to find out everything they can about their condition. While the elder parent may not need a visiting nurse, regular non-medical home care visits are a highly effective way to avoid poorly self-managed care, emergency hospital visits, and rapid declines in health. Fortunately, the Boston area is not only home to pioneering diabetes and senior care research, but also has some excellent home health care services.