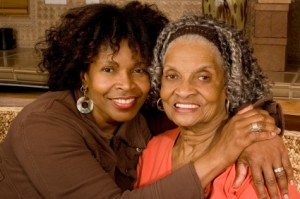 The Family Caregiver & Personal Care
For a family caregiver, one who cares for both their parents and their children at the same time, it can be very awkward to help with personal services like, toileting cleanup, bathing, and dressing, when for years their parent has been able to do that on their own.  The intimate business can be awkward for both the family caregiver and the one needing care.  Generally in this position most family caregivers decide to get personal care services from a qualified home care provider.  If you decide that it is best for your family and situation for take care of the personal services yourself, here are three ways to ease the awkward feelings about personal care for those family caregivers:
1) Make A Joke
Making light of the situation can break the tension and change the tone of the situation.  Poke fun at a pair of absorbent underwear, the stubbornness of a sleeve, or the temperature of the water.
2) Perspective Is Everything
For a parent you can mention that 'you did this for me growing up'.  This lets them know that you are just repaying them for what they did for you.  As for a spouse, you can enact the 'better or for worse" clause.  You are doing this because you love them, and want the best for them.
3) Give Your Loved One Space To Try
Even if you know that the person is not going to be able to accomplish a certain task, let them try if they are interested in doing so.  It provides a measure of dignity, and a lessened feeling of complete helplessness for a person that is dependent on help.  Then when they ask for help, they are the ones asking for it, not you pushing it on them so they do not feel forced into taking the help.
What are you tips and tricks for situations where you have been the family caregiver?