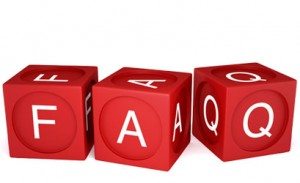 Like many home health agencies, we serve the Boston, and the metro-west area.  When we receive calls from customers looking for a senior home care agency , most of them are fairly new to this, and ask very similar questions.  Here is a list of what people commonly ask when interested in our home care services.
1)      Do you have home health aides?
Yes, as well as CNA's (certified nurse's assistant), homemakers, and companions.
2)      Do you have live in home health aides?
Yes, as well as full and part time live out aides.
3)      Are your caregivers certified?
Some are, but others are not.  They all have years of hands-on experience, which we have found to be even more valuable than classroom training.
4)      Do you conduct background checks on your home health aides?
We conduct a very thorough background check, including a CORI, and six references in writing, and follow them up with a phone call to each reference.
5)      Are your home health aides experienced?
Yes, many have multiple years of experience.
6)      How much does home care cost in Massachusetts
Home care can cost anywhere from 24-32 dollar per hour depending what home health company your use.
7)      What areas do you serve?
For live-in services, we can go anywhere.  For live-out, we serve the metro-west, north shore, and greater Boston area.
8)      Do you offer respite care?
Yes, on a sporadic or ongoing basis
9)      Is there a minimum number of hours required?
Typically, four hours per visit, but we can do less if we have a home health aide nearby.
10)   Do your home health aides speak clear English with little or no accent?
Our home health aides are from varied cultures, but we carefully refer home health aides according to your needs.  If the person in need is hard of hearing we would only suggest someone who speaks English clearly.
11)   How does your transportation service work?
We will come to your home, help you with your belonging (if there are any) and assist you to the vehicle.   When we get to your destination, we will escort you anywhere you need.  For example, if you are going to a doctor's appointment, we would escort you up to the doctor, wait for you, and escort you back to the car, and home.
12)   What do your home health aides do when they are in my home?
We can talk with you, play cards or a board game, as well as do any grocery shopping, meal preparation, and clean up.  Our home health aides will do light housekeeping, laundry, and cleaning.

If you are interested in more information on in home care view out website or call us at 781.862.3300.