Rachel recently found ants crawling on dirty dishes and the front door unlocked when she visited her 78 year old mother in Acton, Massachusetts. Despite pleas from Rachel and her brother, their mom refuses to let a home health aide come help with basic tasks, to allow her to continue living independently.  There are multiple reasons why seniors reject in-home care at first. All too often, they become stubborn, grumpy, or even belligerent when hiring an in-home care  companion is suggested.
The transition to accepting non-medical home care is a process, and its advantages are often eclipsed by new fears and concerns.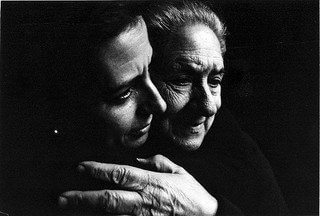 Seniors Reject In-Home Care out of Fear
Rather than prolonging their independence, which it does, seniors often see home health care as a threat to their independence. They have spent a lifetime managing on their own, raising children and running a household. Now suddenly, they're being told they need help, and it can be very hard to accept.
Seniors Reject In-Home Care Because They're Embarrassed
It's easier to tell your aging parents they need help with chores, driving, meal preparation, dressing or getting in and out of the tub. But facing this new reality can cause seniors anxiety and make them feel embarrassed.
Seniors Reject In-Home Care over Money Worries
Whether you or your aging parent will be paying for a home health aide, many seniors who have been frugal all their lives would rather struggle than spend the money for the care they so desperately need.
Seniors Worry that Family will Neglect Them
Insisting too much on hiring a helper may cause your loved one to feel you are trying to push them out of your lives. Be sure to reassure them that you will still visit frequently, take them out socially and bring the grandchildren, and that they can will still have full access to you to discuss anything on their mind.
Do not take offense at these rejections of in-home help. They are natural concerns and not a reflection on you. In the next post, we address commonly used ways to get elderly relatives to accept in-home care.

Minute Women Inc, is a non-medical home care company based in Lexington, MA and incorporated in 1969. For 43 years, we have served the community as the most experienced home care company that serves seniors throughout Massachusetts.
photo credit: https://www.flickr.com/photos/lucesensibile/2524664848/ creativecommons.org