My name is Ryan McEniff, and I am the owner of Minute Women Home Care.  Many times people ask how I got into this line of business, especially when I am starting new service for a home care client.  So this is my story of how I became the owner of a home care company.
Blissfully Unaware
My journey to owning Minute Women Inc started in Colorado.  I grew up in Concord, MA and after college moved out west, while my parents moved south to a place called Beverly Hills, FL.  I received a call one day while working from my father, Tom.  He explained to me that my mother (Deb) had a seizure and was going to get tests done.  The test showed that she had a brain tumor.  A few days later after more tests, the diagnosis became multiple brain tumors.  As more and more tests were getting accomplished we started getting worse and worse news. By then I had flown down to Florida.  What we thought was horrible (brain surgery to remove tumors) turned into a nightmare situation of a terminal diagnosis of cancer that had metastasized and spread throughout my mother's body.  It was in her lungs, liver, brain, thyroid, hips, spine, kidney, and skull – she was given 8 months to live.  Doctors said they had never seen someone with stage 4 end stage cancer have no symptoms at all until this seizure   I flew back to Colorado in shock, quit my job, rented the condo I owned in less than 15 days, packed my items and drove down to Florida to be by her side.
Arriving in Florida
When I arrived in Florida I was staying in a family friends condo down the street that was unoccupied.  I was planning on looking for a job and living there for close to a year.  When my mom opened the door to greet me for the first time, the woman I remembered was gone.  When we received the diagnosis 30 days previously, we had played golf the day before.  She acted and seemed normal.  The woman in front of me was using a walker for support.  It was obvious that a job was not necessary.  I would not be in Florida that long.
After talking as a family, my mom reluctantly chose to accept treatment which was chemotherapy and radiation with the understanding that if the side effects were terrible she would discontinue the treatment.  They ended up just making her very tired, which meant she was most active during the morning, by noon she was tired and needed to rest for the majority of the day.  So I would come over, cook breakfast and spend time with her until she went to sleep, then I would head over at dinner time if she had the energy to eat.
How Home Care Helped
A month had passed and the cancer in my mother's hip cancer continued to spread to the point where standing and walking were impossible.  I am a big, strong guy (6'6 250) and after a few weeks of picking my mother up out of couches, wheelchairs, and beds my back was already in pain and sore.  Picking up weight in a gym is a lot different than picking up a person that is dead weight, especially when you are doing this up to 10 times a day.  
In the following weeks my mother, father, and I had to sit down with home care and hospice workers to decide how we would handle care.  We decided on home care, for now.  We needed the assistance in all aspects to help my mother get up to use the bathroom in the middle of the night, as well as someone to keep her company when we were not there and out doing errands.  We had very kind caregivers and for the most part they were great.  They provided us the extra care that was needed and were there to handle personal services that would be uncomfortable and embarrassing for both my father, mother, and me.  They were very friendly and caring.  We had people that understood what we were going through and were comforting and respectful of boundaries.  
Like in most situations, the majority of the people that came over were not only competent, but personable.  Could we have done this without home care?  Yes we could have, but we would have been much more miserable.  My mother would wake up in the middle of the night with seizures in her legs.  Uncontrollable shakes where the only option was to hold her hand and wait until they went away.  Going to the bathroom was not a two minute procedure, but would take half an hour – sometimes twice a night.  My father and I were woken up multiple times in the night for emergencies.  He was even more exhausted because he was sleeping next to my mother, while I was down the street.  
Home care was there when I couldn't be, when my dad was no longer strong enough to pick my mother up on his own, when I needed assistance helping up my mom.  Just because I was strong enough to do it, did not mean it was comfortable for her.  It allowed my dad to rest in the middle of the day to get ready for being up in the middle of the night, let alone recover from the stress of know you are about to lose your partner of nearly 30 years.
The Inevitable
The day finally came to bring her over to the doctor to see if the chemotherapy and radiation had reduced any of the cancer.  Not only had it not reduced any cancer, but it had continued to spread.  That was the last trip to any doctor we had to go to.  Mom discontinued the chemo and radiation and was done fighting.  From there it was hospice coming in and administering morphine and just keeping her comfortable and calm.  As she deteriorated even faster, I wrote her my final goodbyes in a note.  It was easily the hardest thing I have ever had to do, but I knew it was the best way to convey my feelings to her, let her know how much love I have for her, and that she will be (and is) dearly missed.  My mom, Deb McEniff, passed away at 7pm on August 12, 2011.
Throughout the three months I was in Florida, family and close friends would stop in to help out anyway they could.  During one of these times my Aunt Carol and I began to talk about my future.  My condo was still rented out for the next eight months and I had quit my job.  I knew that what I had seen was great and really was helpful and let my family know about this.  Over many conversations Carol offered that I take a look at Minute Women.  It was near my hometown, I was familiar with the area and I could take over operations until I decided what to do.  I took the opportunity without much thought.  I knew I could take over the business, but more importantly I knew that I could offer the help people needed.  I wanted to be able to take my experiences with home care and senior care and help others in my area be able to live or pass away where they want, which for most is in their home.  I was proud to take on a family run business that provides care to people and takes stress and worry off of families members that are concerned about their parents or spouse.
The Cons of Home Care & Hospice
There were some not so great parts about having strangers in your home.  With home care, we did have a ineffective, if not lazy, caregiver that was not very attentive and for the most part didn't care.  When you have 24 hours of care, (which consists of two twelve hours shifts during the weekdays, and two new people doing their shifts on the weekend, as well as new people leaving and coming on board) you are going to have a not so great person.  She was nice and helpful at times, but she could have been better.  Instead of getting angry we called the owner of the company and a new person was sent out.
The other negative experience we had was after my mother had passed.  Home care aides and nurses from hospice had come and gone. The house was just occupied by my dad.  He received a call from his credit card company that it was being used in Brooklyn, NY, a place we obviously had not been in the last few weeks.  This was odd, but when you use credit cards for almost all purchasing needs things like that can happen.  What was a bigger concern was when my mother's 401k was trying to be accessed.  There is only one way to get that kind of information – in a person's home.  Was it home care or hospice?  I do not know.  What I do know is to take that experience and put it to good use in my current position.  So when I meet with clients I speak with them about removing or securing personal papers, jewelry, cash, and sentimental belongings in a safe place where they can not be accessed.  We do our best to provide great caregivers, but the world is not perfect and the right opportunity can bring the best or the worst out of people.
Thanks Mom
Over 27 years with my mom she was great, it was just a few months in the end that stunk.  My father and mother gave me the most opportunities that they could provide, my childhood was great.  In the end my Mom's death gave me the greatest gift possible.  The opportunity to own my own business, be independent, and help others the way my family was helped.  Her death opened the door for me to be a small business owner.  I would trade this job in a second if it meant she did not have to pass away, but I can't make that trade.  So all I can say is thank you mom for helping me live my dream, I miss you every day.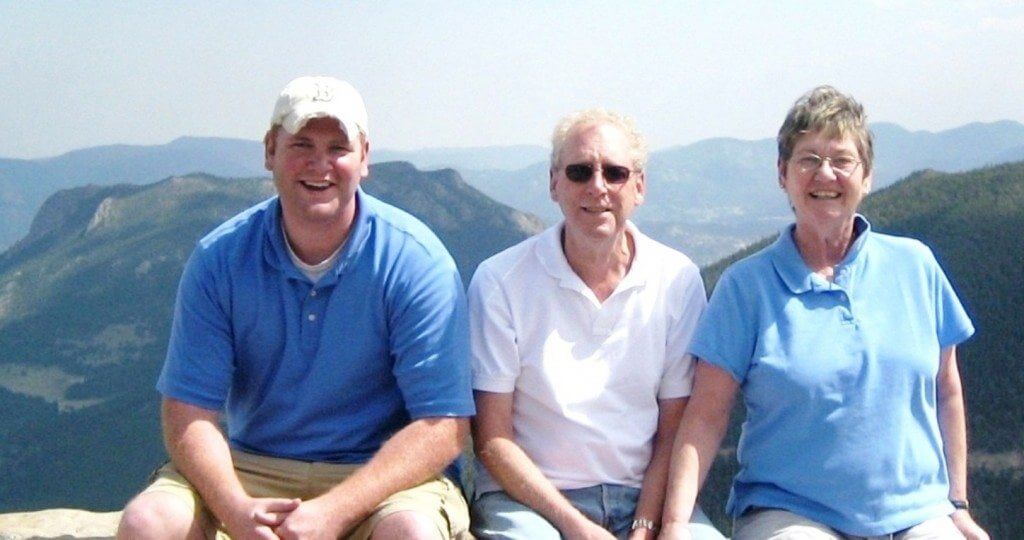 [hcshort id="3″]