Keeping People Mobile Through Senior Care Services
Senior care and elderly caregivers can help when families are not there to drive their loved ones around in the Boston area.  Whether someone is sick, injured, or no longer can see, children face challenges in helping their elderly loved ones make tough decisions in setting boundaries and limiting certain activities. A common concern is when aging parents should be encouraged to stop driving their vehicles. In a busy city like Boston, older drivers who are dealing with memory impairment or side effects of various medications can easily become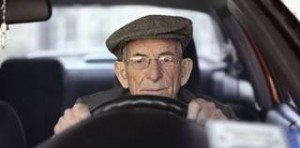 disoriented or confused. They may take the wrong exit or be forced to pull over and collect their thoughts, creating a potential traffic hazard. Yet, many senior drivers are reluctant to surrender their driving privileges, and may reject the efforts of their adult children to switch them to passenger rather than driver status.  Transportation services can serve as a personal transportation system.
4 Way Senior Care Can Help With Driving Challenges
Adult children who find themselves in the difficult position of requesting their parents' car keys should keep in mind points like the following to make the transition for their moms and dads as smooth and tension-free as possible.
 1. Have an understanding attitude. Most older people do not want to give up driving, as it represents one of the few remaining aspects of their independence as they lose physical mobility and cognitive clarity. Wait for the right time to discuss the issue, for example, following a doctor's visit or when the parent is relaxed and not defensive.
2. Provide alternate transportation options. Designate family members who can drive parents to and from appointments, on shopping errands, and to other locations as needed. Check into community buses for elderly passengers, or other public transportation that caters to older people.
3. Find other ways to help aging parents enjoy and hold on to their independence, such as making decisions about finances, daily care, and social interests to the extent they are able to do so.
4. If parents resist giving up car keys, have another family member with you to discuss the situation with parents. A loving, considerate family "intervention" may help to convey the importance and concern of adult children in caring for parents' changing needs. A doctor or nurse that regularly sees the parent may likewise be willing to participate in this discussion.
Getting older is not easy, and giving up driving privileges can be very hard for many aging seniors. But with the right attitude and preparation, adult children can help their parents make the transition safely and on good terms.

If you are looking to get help for an elderly loved one in the Boston and metro-west area, Minute Women Inc offers senior care for families, and spouses.  Call us at 781-862-3300.