Emily, an accountant and mother of two pre-teens suddenly became a caregiver this March when her widowed father suffered a stroke. Her only brother lives in another state, so Emily was left in charge of her father's care and rehabilitation. Despite help from a home care agency and her daughters, as a working caregiver, Emily's responsibilities have her stretched almost to her breaking point.
What can Emily gain by talking to her boss about caring for her father?
The Working Caregiver on the Job
Nearly 3 out of 4 family caregivers are also employed during some or all of their caregiving years. If you work for a medium to large company, you're not alone in struggling to balance your "day job" and taking care of elderly parents or an ill spouse.
6 Ways Working Caregivers can Talk to Their Employer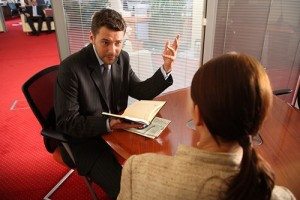 Before you approach your boss or HR manager, make sure you identify your needs and have a plan in mind.
Start by letting your employer know you want to minimize any impact of your family obligations. Keep your description simple… tell your employer only what they need to know to understand how they can help you do this.

Do you need more flexible work hours, or a more predictable schedule? Some working caregivers ask for a compressed, 4 day work week, permission to leave the office in an emergency, a later start time, or permission to telecommute when necessary.

Would you be willing to job share? Sharing your job as a part-time employee is an option for some caregivers. Be willing to train the person who will share your job, and be aware that you might not be given your full-time status back after a year or more.

Do you need permission to accept personal calls or take work home?

Find out about your company's family leave policy, and whether they have any resources to share, such as local home care or rehab services, or a geriatric care manager.

Will you need to pass on business travel or managing a large project this year? Your manager will appreciate discussing these concerns ahead of time, rather than finding out a week before that you have to bow out.
Just like any other professional, working caregivers must strike a work-life balance that minimizes stress and maximizes their valuable time. Ask yourself how much help you need from an in-home care agency to create that balance in your life.  Be sure to hire an agency that insures, bonds, and properly screens your home care aides , an agency (like MinuteWomen, Inc. of Lexington, MA) you can trust and rely on for experienced, compassionate care to meet your changing needs.

MinuteWomen Inc. is a Professional Home Care Agency serving Metro-West Boston.